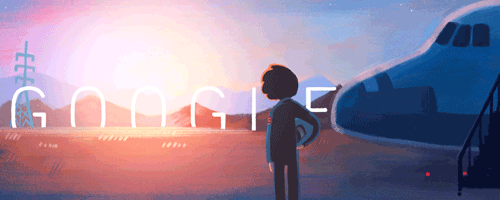 May 26th, another cute doodle appears on Google homepage. Check it, guys! This time is Sally Ride's 64th birthday. Who is Sally Ride? Well, Sally Ride was the first American woman to fly in space.
Ride joined NASA in 1978 and, at the age of 32, became the first American woman in space and still remains
the youngest American astronaut to travel to space
. She died on July 23, 2012, at the age of 61, seventeen months after being diagnosed with pancreatic cancer.
Below are another Google doodles for Sally Ride.. :) Go, check by yourself!!!